Flat head tower crane is the tower crane without tower head (tower cap). The flat head tower crane originated in Europe, also known as the top less tower crane. Without tower head, the flat head tower crane can greatly reduce the height difference between two tower cranes in group operation, and is more suitable for working under high voltage line than tower cap tower crane, which can not be replaced by other tower cranes The advantages of generation.
hengsheng flat-top tower crane,It has 20 years of experience in the production and manufacturing of construction elevator. The product has passed the ISO9001 international quality system certification, and has independent R & D, design and generation departments. Choose Hengsheng construction elevator, will become the best construction machine you want to have.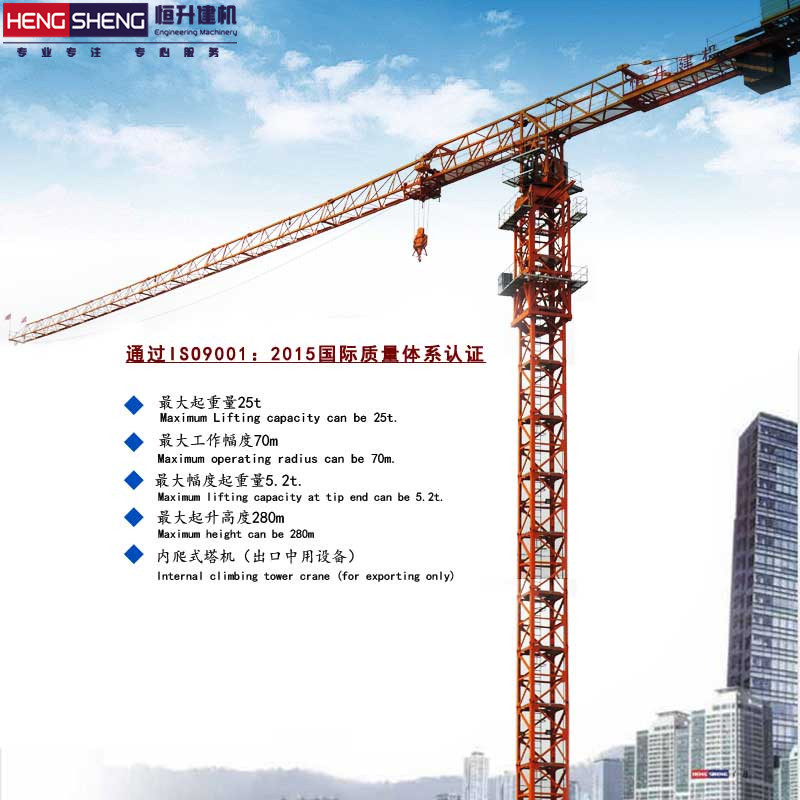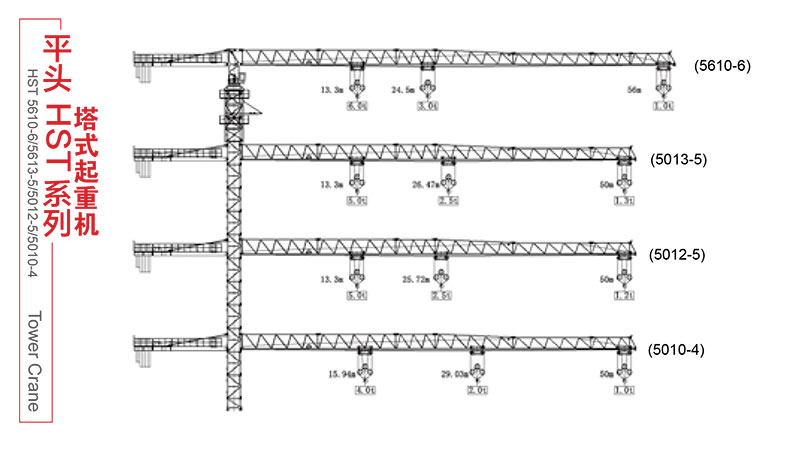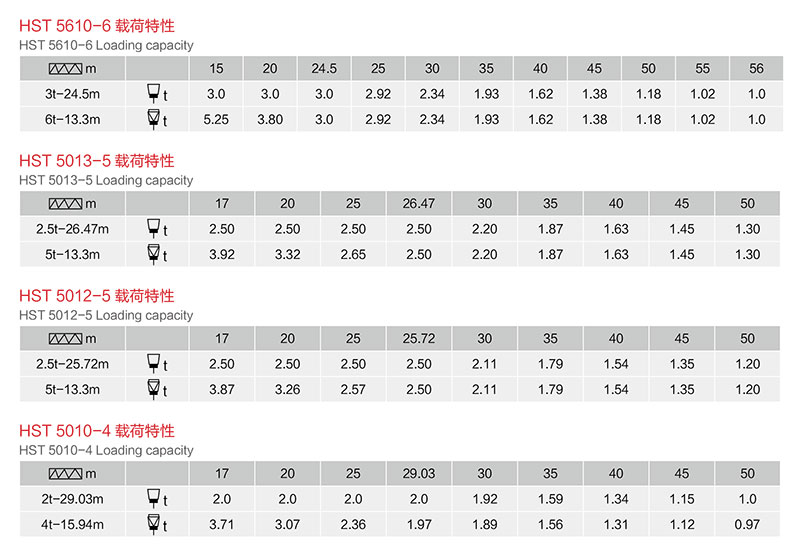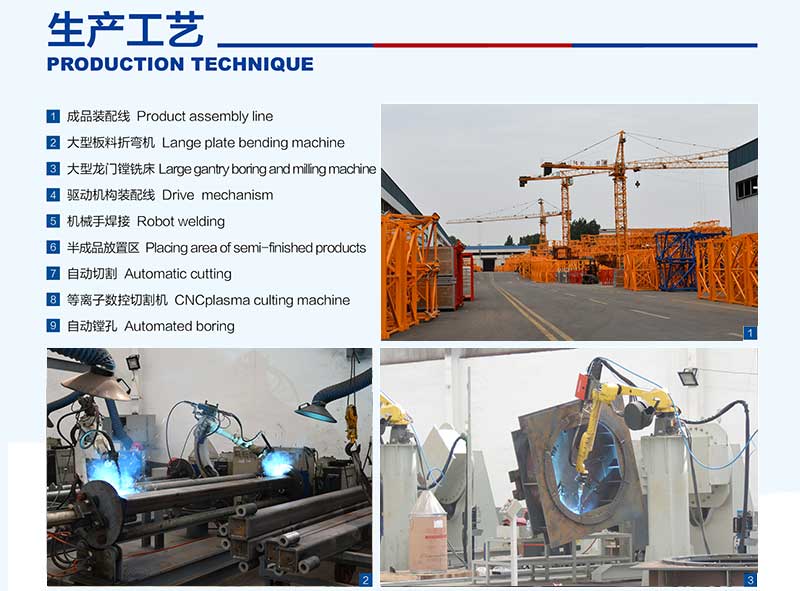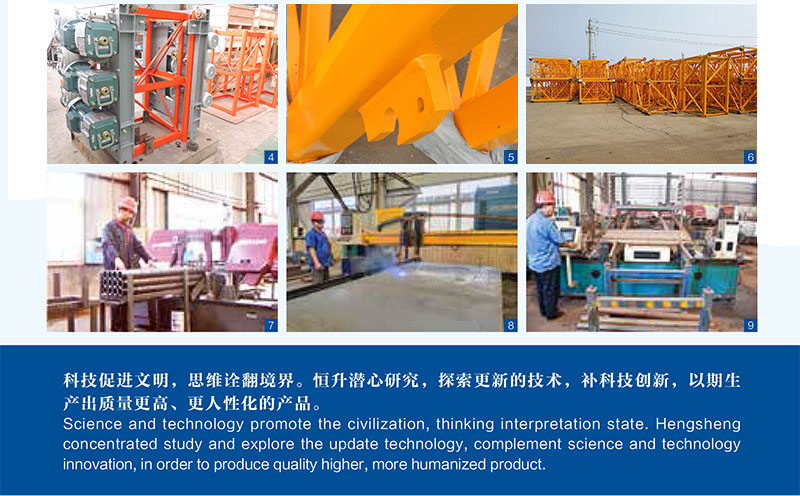 In 1975, linden company of Sweden put forward the concept of flat head tower crane for the first time, and took the lead in launching the modulus system of linden8000 flat head tower crane. The jibs of different types of flat head tower crane can be interchanged. Linden flat head tower crane has no tower head in the traditional sense, and the pull rod is canceled. The upper structure is horizontal and rigid structure, and there is no tower head, balance arm, and other traditional tower cranes. It can be said that the appearance of linden flat head tower crane has opened the prelude to the development of flat head tower crane.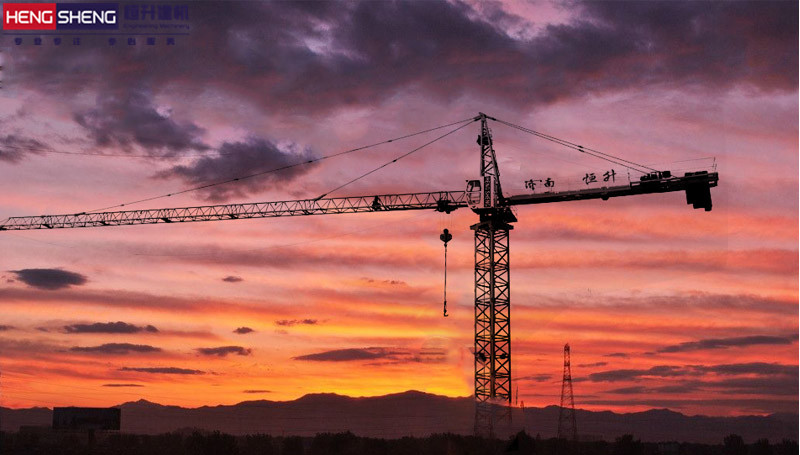 Jinan Hengsheng Construction Machinery Co., Ltd. is mainly engaged in tower crane, tower crane, construction elevator and construction hoist. It is a designated manufacturer of construction machinery recognized by the State Bureau of technical supervision, a member of China Construction Machinery Association, a member of China Construction Machinery Testing Technology Working Committee, and a director unit of Shandong Construction Machinery Association. ISO9001:2015 international quality system certification, CE, GOST certification enterprises.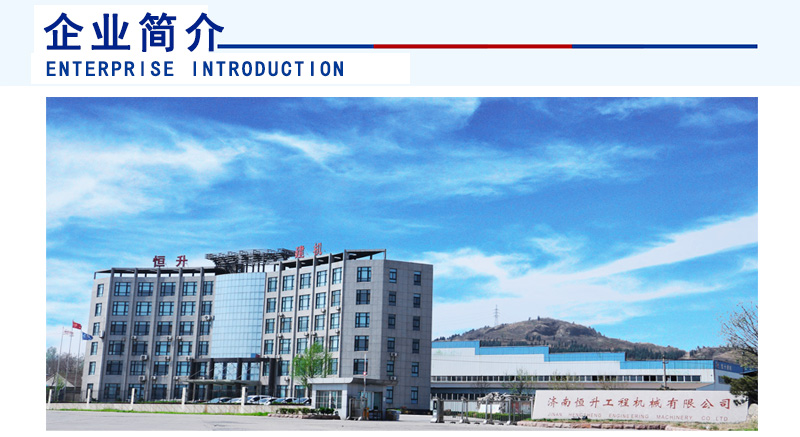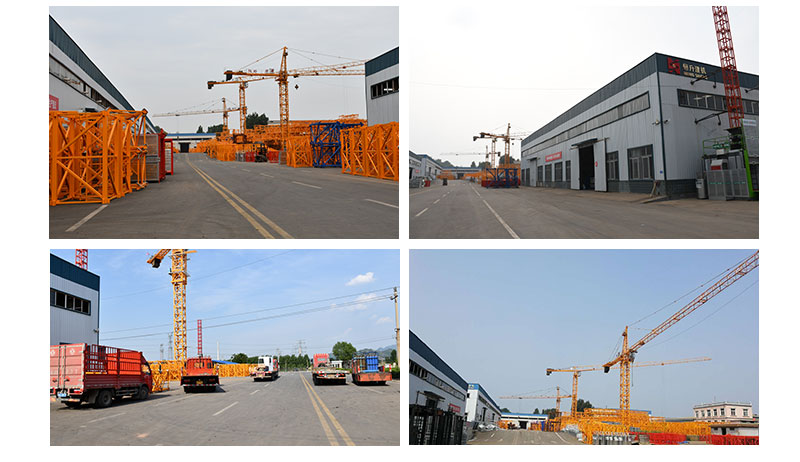 "Professional focus, dedicated service" is the company's consistent tenet, the company is equipped with a well thought, skilled after-sales service team, 24-hour someone on duty, to ensure that in the shortest time to give users a satisfaction.
Hengsheng people will practice the socialist core values, fulfill their promises with high efficiency and high standard, and accompany you to the road of career development with high quality and cheap products and excellent services.
Hengsheng is willing to serve you wholeheartedly and bring you immeasurable confidence and wealth.
The new concept of flat head tower crane is introduced into the tower crane world. Its significance is not only to introduce a new concept, but also to introduce a new thinking of tower crane modular design and application, so that tower cranes of different levels and models can share the same standard modulus system, thus greatly improving the adaptability and flexibility of tower cranes.